SCS Ionograph® Baskets Provide Consistency and Security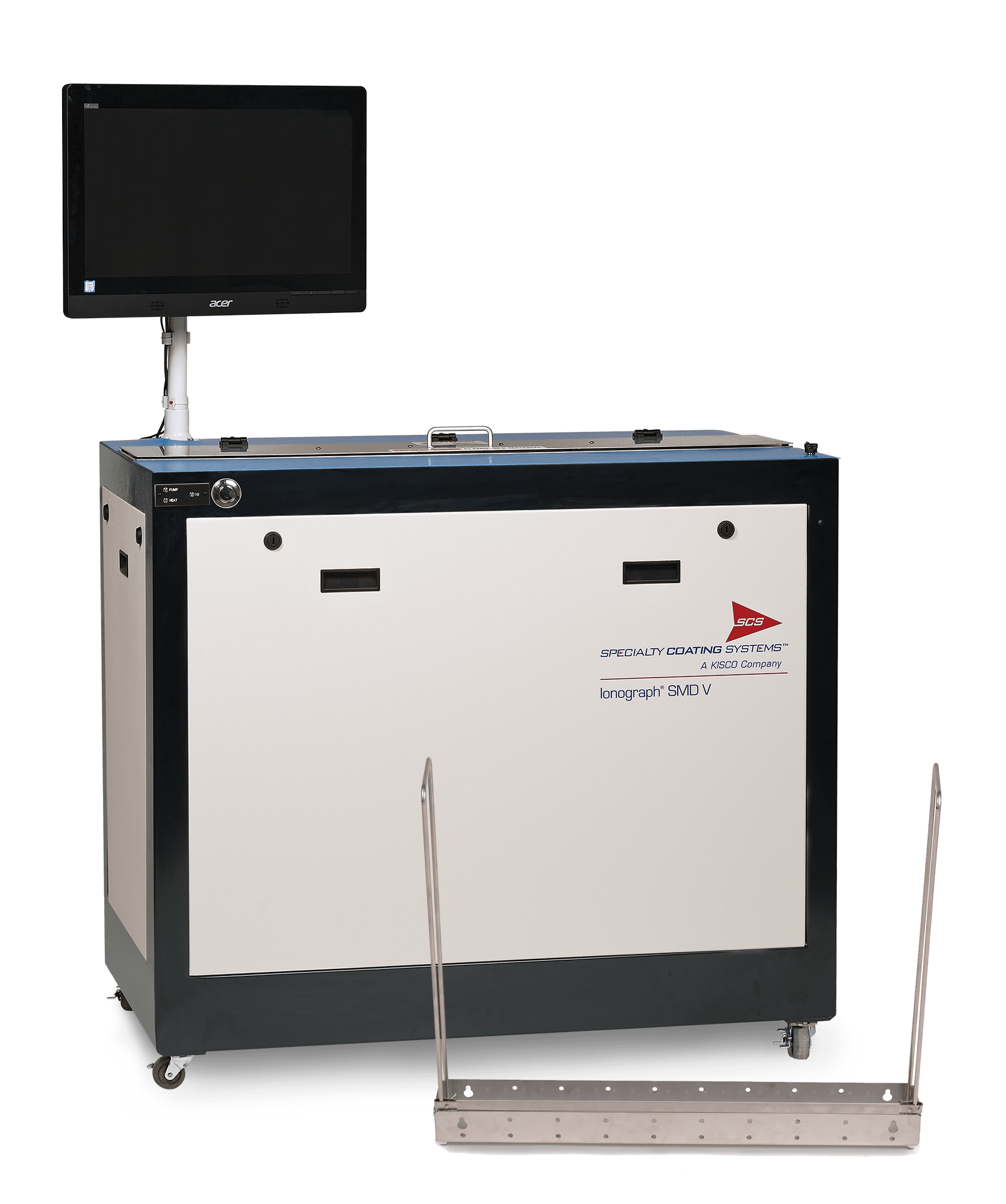 SCS is pleased to offer new stainless steel baskets for use with SCS Ionograph® Systems. These baskets provide manufacturers with a secure process for placing boards into and retrieving boards out of the test cell. Because these baskets can remain in the test cell, the possibility of contamination introduced by fixturing is significantly reduced. Baskets are lightweight and available for the Ionograph SMD V and Ionograph BT Series (benchtop).
Designed for fast and accurate ionic contamination cleanliness testing, SCS Ionographs determine the cleanliness of electronic components, assemblies with surface-mount technology (SMT) devices, and bare and assembled printed circuit boards. Additionally, SCS Ionographs provide immediate process control results, negating the need for outside laboratory testing.
The Ionograph SMD V is a floor unit commonly used for larger circuit boards in high-volume production environments. This unit offer users the ability to test components with a heated or non-heated solution. Baskets fit securely into each test cell, and keyhole slots allow baskets to hang on test cell studs, sending fluid runoff back into the tank. Baskets are available for each test cell size, from 18"x20" to 38"x26".
SCS also offers convenient benchtop Ionographs for the quick and accurate testing of individual parts, complete assemblies or small devices. These units enable users to match the test cell size with common substrate sizes to provide enhanced testing accuracy and speed. Each basket attaches to the test cell lid, allowing it to fit securely into the test cell. Baskets are available for all three Ionograph BT models.
To learn more about the SCS line of ionic contamination equipment and Ionograph baskets, contact SCS online or call +1.317.244.1200.
Global Coverage Issue 96, Fall 2023
---
MORE FROM THIS ISSUE: