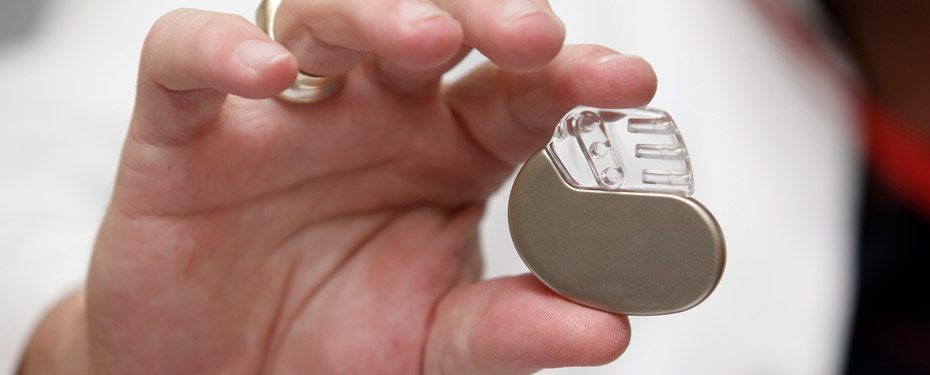 SCS Medical Coatings
Vital performance and protection for medical device applications.
SCS' leadership in providing world-class Parylene coating services for the medical device industry is more than just a point of difference. The company's resources, experience and expertise enable design engineers to design with confidence, knowing that SCS' thin-film, pinhole-free Parylene conformal coatings will provide the ultimate protection for their life-saving devices.
For 50 years, SCS had applied its medical coating experience and technology to support a range of medical device applications from elastomeric seals and forming mandrels to pacemaker components and stents. Biocompatible and biostable, SCS Parylene coatings provide medical devices and components excellent moisture, chemical and dielectric barrier protection. Parylene also has a low coefficient of friction for applications where lubricity is important.
Medical applications include:
Medical electronics
Surgical and electrosurgical tools
Elastomers
Needles and probes
Cable assemblies
Stents
Neurostim and cardiostim devices
Mandrels and molds
Hearing and sight assist devices
Fluid heating components
SCS Parylene benefits include:
Ultra-thin and conformal
Biocompatible and biostable
Excellent moisture and chemicalbarrier
Excellent dielectric properties
Dry-film lubricity
Thermal stability
Excellent crevice and multi-layer penetration
Ultra-thin film adds minimal mass to delicate components
SCS provides key resources and capabilities
SCS' medical coating team has played a vital role in helping medical device manufacturers throughout the world develop their advanced technologies. This is accomplished in numerous ways, including:
US FDA Device and Drug Master Files
Accredited Third Parties (USA) and Notified Bodies (EU) coordination
ISO 14644 cleanrooms
USP Class VI polymer certification
21 worldwide locations
ISO 9001 and AS9100 certified coating centers
Collaborations with global research and university facilities
How to Get Started
Plan ahead and contact SCS early in your development process device to ensure that the device design is optimized for conformal coating protection.
SCS' experienced team of engineers will guide you through our process and answer any questions you have.
If this is the first time you've used coating services, we will make sure you are well-informed and can make the best decision for your project.
A global network of coating centers ready for your application.
Specialty Coating Systems offers customers regionally-located coating facilities to handle their engineering and production requirements. To discuss the benefits and properties of Parylene conformal coatings and your protection needs with an applications specialist, contact us online or call +1.317.244.1200.